Warranty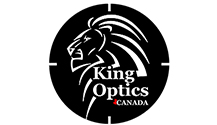 King Optics Riflescopes
King Optics Canada Inc. offers a Lifetime Replacement Warranty on all our riflescopes. This warranty is valid for the original purchaser only. Proof of purchase must be supplied.
All Other King Optics Products
King Optics Canada Inc.warrants all other products to be free of defects in material and workmanship for one year from the date of orginal purchase. If the product proves to be defective in material or workmanship during the warranty period, King Optics Canada will, at its sole option , repair or replace the product with similar product.
What The Warranty Does Not Cover
Damage, deterioration or malfunction resulting from: Accident, misuse. neglect, fire, lightning, or other acts of nature, unauthorized product modification, or failure to follow instructions supplied with the product.
Any other causes which do not relate to a product defect.

Teznik Australia proudly warrants all products to be defect free in material and craftsmanship, for a limited period of 12 months from original date of purchase (unless otherwise stated)
All warranties are valid to the original purchaser and are non transferable.
If a product proves faulty or defective within the warranty period, simply contact us to return the product for assessment together with proof of purchase
Teznik Australia at its sole discretion will repair or replace the product upon inspection
Warranty Exclusions
Product;
Misuse
Modified
Accidental Damage
Wear & Tear
Neglect
Any Consequential Damages to Property or Persons
Other Causes Not Relating to Product Defects
Freight, Postage & Handling , Insurance